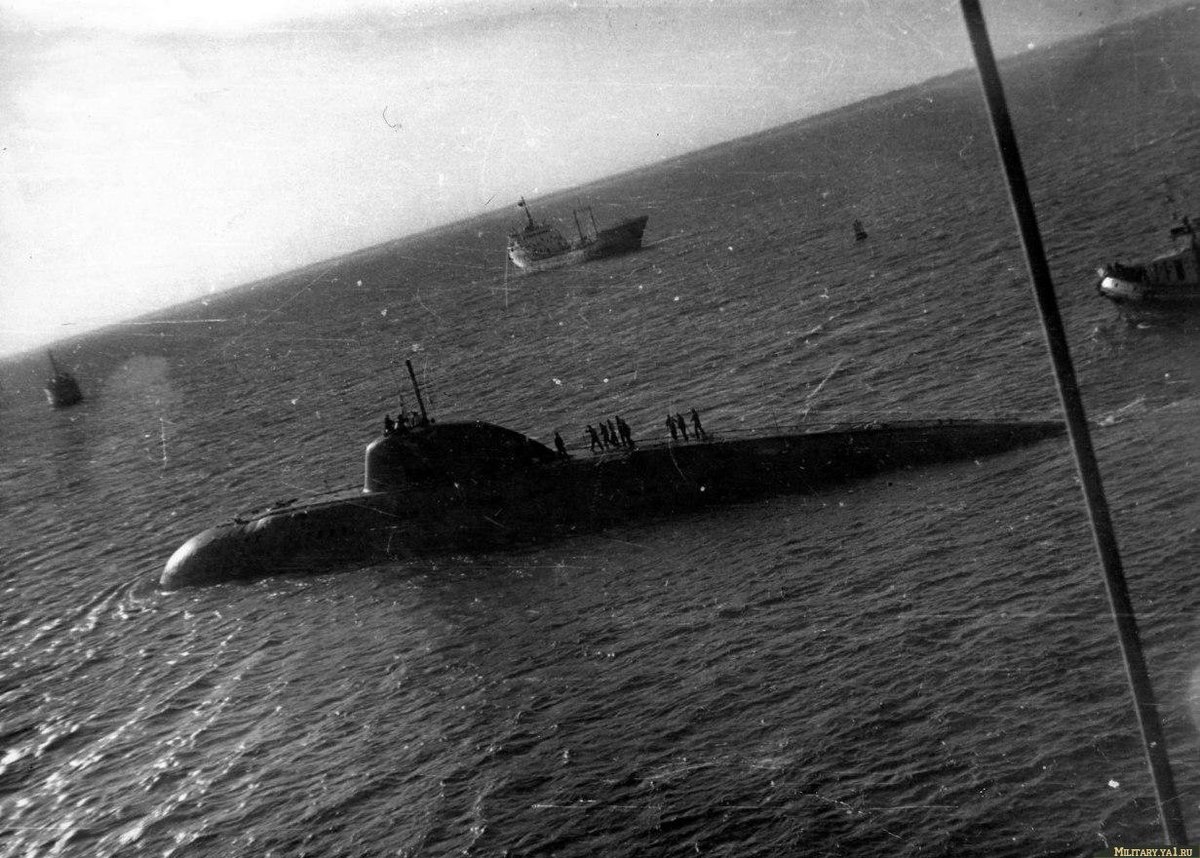 Boat K – 314, March 21, 1984, Sea of ​​Japan
Soviet Boat K – 314, after a collision with the aircraft carrier Kitty Hawk (USS KITTY HAWK (CV – 63).
In March 1984, American and South Korean troops conducted a joint naval exercise Team Spirit 84. The USSR, of course, was collecting intelligence data, in particular, the K-314 Project 671 submarine operated in the exercise area, according to the NATO classification Victor. The boat was detected by anti-submarine aircraft and tracked for several days. On March 21, the Americans decided to crank the trick, Kitty put out all their lights, and the escort imitated her profile, after which the aircraft carrier changed its deployment, while using a non-standard propeller insertion scheme to deceive hydroacoustics. Apparently the method worked. In order to understand what was going on, K-314 came closer at the periscope depth and turned out to be right under the Kitty. As a result of the strike, the submarine suffered damage to the light hull, fencing of the sliding devices, the right stabilizer, the propeller and, having lost its course, was forced to float to the surface.A hole of 40 meters was formed in the aircraft carrier and parts of the boat remained, in particular fragments of a propeller and a cover for the outer hull. The piquancy of the episode occurred as on Kitty Hawk and on K-314 there were nuclear weapons. Boat for repair, took the tugs, "Kitty" went under its own power to the base Subic Bey in the Philippines. While she was standing on the docks, local merchants sold T-shirts with the slogans "Target, my Ass", "From the Victor come the spoils" and "Kitty Hawk, Navy's only Proven antisubmarine weapon" (in Russian like this: My goal from Victor, Kitty Hawk, the only working anti-submarine weapon of the Navy) K – 314 finished repair, but during the transition back to the Northern Fleet in 1985, the steam generating plant crashed and the boat was withdrawn from the fleet in '88.
Related news