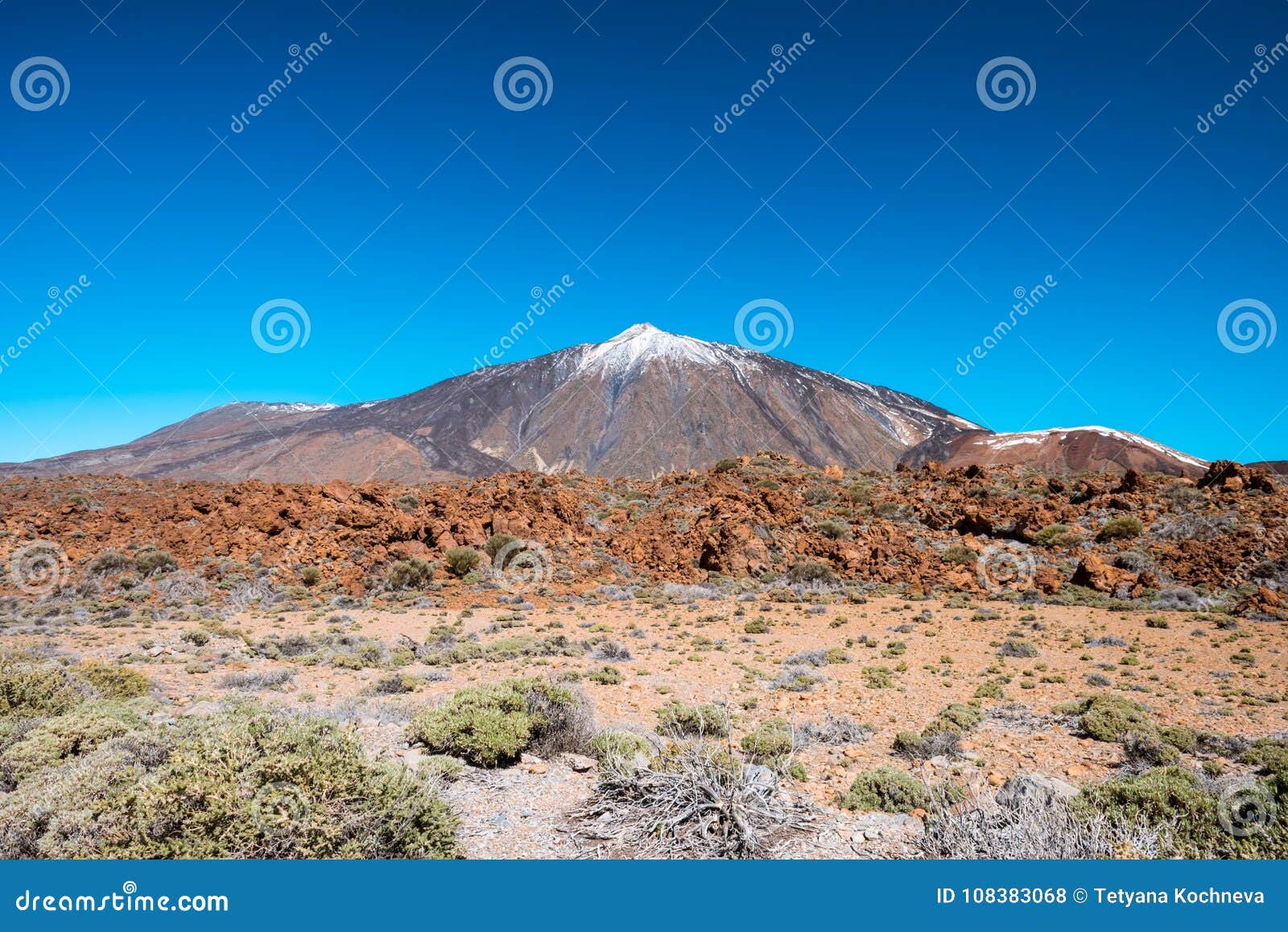 Canary Islands - the main attractions of Tenerife
Everything is just the most ...
For the convenience of travel we offer a map. However, this is not just a map, but the most detailed map of all the "most delicious" sights of the island. As you can see, there are a total of 18 positions on the map. Under each of them hides the breathtaking eye and heart of Tenerife attractions.
Number 1 "Teide - active volcano and national park"
It is the highest point in Spain, 3.718 m. Above sea level. The aborigines called him Echide, which means hell or the devil. They believed that it was through him that the way to the evil demon of Guyot was made.
Long ago, a mean demon stole the Sun and hid with him in the crater of this volcano. Under cover of night, his evil sons stole people there, cattle, and trampled crops. The god Achaman became angry and returned the Sun to the people, and the demon himself was imprisoned in his own crater.Now he is forever locked in the bowels of a volcano, but occasionally reminds of its existence, sprinkling ashes and hot lava on the area. These sights attract many people thanks to such legends.
Number 2 "Loro Park - the most important zoo"
The map of this park is shown in the photo. This is a detailed map of the most successful commercial entertainment project that stores the Canary Islands. Created the park Wolfgang Kiesling. Translated from the Spanish "loro" - a parrot. Therefore, passing the routes on the map, you will enjoy the biggest "Papugaysky", as the kids say, the park.
Here you and your children will be pleased not only by parrots, but also by carps, which can be fed with bread. For 1 euro you will get a wonderful, poisonous yellow baseball cap, and for 8 euro you will make any colorful photo. The finished photo will be waiting for you at the exit.
Among the 30-minute shows you can choose:
shows with killer whales (cape +3 euro for the first rows);
show with seals;
dolphin show;
show with parrots.
On your way also to meet the open-air cage which is inhabited by gorillas, and very near - penguins and fur seals.Leaving the park, you can not pass by the aquarium, where bloodthirsty sharks swim above their heads.
Number 3 "Park of Eagles"
The photo shows the map again - this is a detailed map of the Eagles Park.
The visit card of the park was, is and will remain the eagles from the Teide volcano. That is what is called a show.
Birds swoop over the heads of screaming spectators, walk on their legs and sit on their heads. It also happens that the birds fly away to layoff and do not always have time to close the show. However, they are always replaced by "bukho" or Spanish owls. The park is also rich in attractions with parrots, toucans, marabou and other winged exotics.
There are always ready to pamper the tourist:
show with birds of prey;
show with exotic birds;
show with sea lions.
Each performance lasts no more than 30 minutes.
At your service for only 4 euros - descent in a sleigh on an eight-meter chute. Bobsleigh - another 4 euros. To save on ice cream, buy a double ticket for two parks at once.
Number 4 "Siam Park - not just aqua attractions"
As you can see, the sights in Tenerife grow on every corner, like mushrooms after a warm rain. One of them is Siam Park. Take a look at the photo.We do not recommend to come here with children. All rides are designed for an adult audience and are dangerous for them.
In this case, Tenerife is ready to share attractions such as:
Tower of Power - colorful hill 28 meters in height;
swimming pool with three-meter waves;
The Dragon is a grinning funnel.
Much that is not shown on our map and not told, you will find the cries of satisfied and frightened guests.
Number 5 "Old Town - the place of residence of history"
Tenerife sights are not only in its attractions and entertainment. On the map of the island are such cities as Garachico, La Orotava, Icod de los Vinos, Candelaria and La Laguna (see photo).
It was here, in these parts of Tenerife, that time stopped. Each of them has its quirks and secrets. The first will share a fascinating story of rise and fall. The second will bring exquisite flower carpets and show unprecedented beauty Canarian balconies.
Icod de los Vinos will delight you with excellent wine, large butterflies and a giant dragon flower. Canderia will show you the Black Madonna.
Completes the circle of La Laguna, which is the cultural capital of the island.
So we got acquainted with the most visited places of the island of Tenerife. Alas, not all attractions can be described so quickly. Therefore, the rest we will list:
6.Village Mask- old colors and sights in Tenerife
7.Islet in the fog -La gomera.
8.Spanish ballet.
9. «Monkey Parkor a small zoo with lemurs.
10.Knight Tournament(dramatized show).
11.Boat trips, diving:Los Gigantes, Las Americas, Los Cristianos, Las Galletas, Golf del Sure.
12. 20 minutes at a 30-meter depth -submarine trip.
13.Carnivalin Santa Cruz de Tenerife.
14.Pyramids of Güímar;
15. «Aqualand "- The oldest water park.
16.Tenerife in miniature orPueblo chico.
17.Karting club.
18.Botanical Garden, as well as:Auditorio de Tenerife, San Miguel Castle, Teide National Park, Candelaria Basilica, Sky Park Attractions, Amazonia Park, hot air balloon flight, Tropicana show, Bananera (plantation, garden) El Guanche, Show "Rock Storey".
Do not think that everything presented in the list does not deserve the same attention as the sights of this glorious island described above.Just the time has come to visit Santa Cruz de Tenerife as soon as possible.
Santa cruz
Arriving on Santa Cruz de Tenerife (shown in the photo), do not ask what sights there are, but rather do 6 necessary things:
Take a photo on the background of flower luxury flower beds.
Visit beaches with regular and black sands.
Explore the sea bottom with scuba diving.
Leave all the money in the stores of Santa Cruz de Tenerife.
View the city with a sightseeing tour.
Popular beaches, diving, shopping and restaurants
Next to Santa Cruz de Tenerife there are two wonderful beaches - Taganana, which has black sand (see photo) and Las Teresitas - the only one where you can see yellow sand. This is where you can
indulge in diving or scuba diving. You will also be pampered with surfing or windsurfing, and possibly other water sports.
If you decide to visit Santa Cruz de Tenerife, then you have no right to leave this city with a penny in your pocket. You will not be allowed.
The capital of the Canary Islands since ancient times is famous for its shopping paradise. On the street of San Sebastian you will be offered vegetables, fruits, flowers and spices.
The restaurants of Santa Cruz de Tenerife are also awake and offer their canarian cuisine, no less exotic than all the sights of the island. A special variety of dishes awaits you in local bars when the time comes for tapas.
Attractions in Tenerife literally flooded the whole space, like ants their anthill. Yes, and walk a lot is not necessary. Step - and a new discovery.
Related news