Cave of Huge Crystals
The cave of huge crystals was discovered in 2000 at a depth of 300 meters while drilling a mine in the Mexican town of Nike Chihuahua. The main hall contains huge selenite crystals (a kind of gypsum), some of which are the largest natural crystals ever found on earth.
In the cave of huge crystals is very hot: the air temperature reaches 58 ° C at 90-99% humidity.
Because of this, the cave has not yet been fully explored, because without serious protection there can be no more than 10 minutes here.
Under the cave is an underground volcanic hearth. Magma heats the groundwater, and they are saturated with minerals, including gypsum. For 500,000 years, the cavity of the cave was filled with these hot mineral waters. The temperature here was consistently over 50 ° C, and these conditions made it possible to form crystals and grow to huge sizes.
In fact, the first one was discovered another cave, located at a depth of 120 meters below the ground, above our Cave of huge crystals.Found a cave called the Cave balls because of the characteristic crystals, reaching a meter in length. The relatively small size of selenite crystals suggests that during their growth the temperature in the Cave of balls dropped much faster than in the Cave of huge crystals, as a result of which growth stopped and stopped at about 1 meter.
The Giant Crystals Cave was discovered only in 2000, when a mining company laid a drainage tunnel in a mine at a depth of about 330 meters, rich in silver, zinc and lead. As a result of the work a small manhole was formed. One of the workers squeezed into him and found himself in a new cave chamber. The Mexican was so amazed at what he saw that he was speechless.
The cave of huge crystals is a horseshoe-shaped cavity in limestone. Its floor is covered with perfectly cut crystal blocks. From here come huge crystals.
Remember that the cave was filled with hot mineral waters for millennia? Today, it can only be reached due to the constant pumping of water by powerful pumps of the mining company.If you stop them, then the Cave of huge crystals will re-fill with water.
The problem is that in air the state of the crystals deteriorates and they begin to deteriorate.
The largest crystal in the cave has such dimensions: 12 m in length, 4 m in diameter and weighs 55 tons.
Experts believe that it is possible to preserve huge crystals of selenite by smoothly lowering the temperature in the cave, therefore in the near future the local mining company plans to equip the Cave of huge crystals with a special air conditioning system.
A small video that allows you to see this unique place.
Related news
Cave of Huge Crystals
Cave of Huge Crystals
Cave of Huge Crystals
Cave of Huge Crystals
Cave of Huge Crystals
Cave of Huge Crystals
Cave of Huge Crystals
Cave of Huge Crystals
Cave of Huge Crystals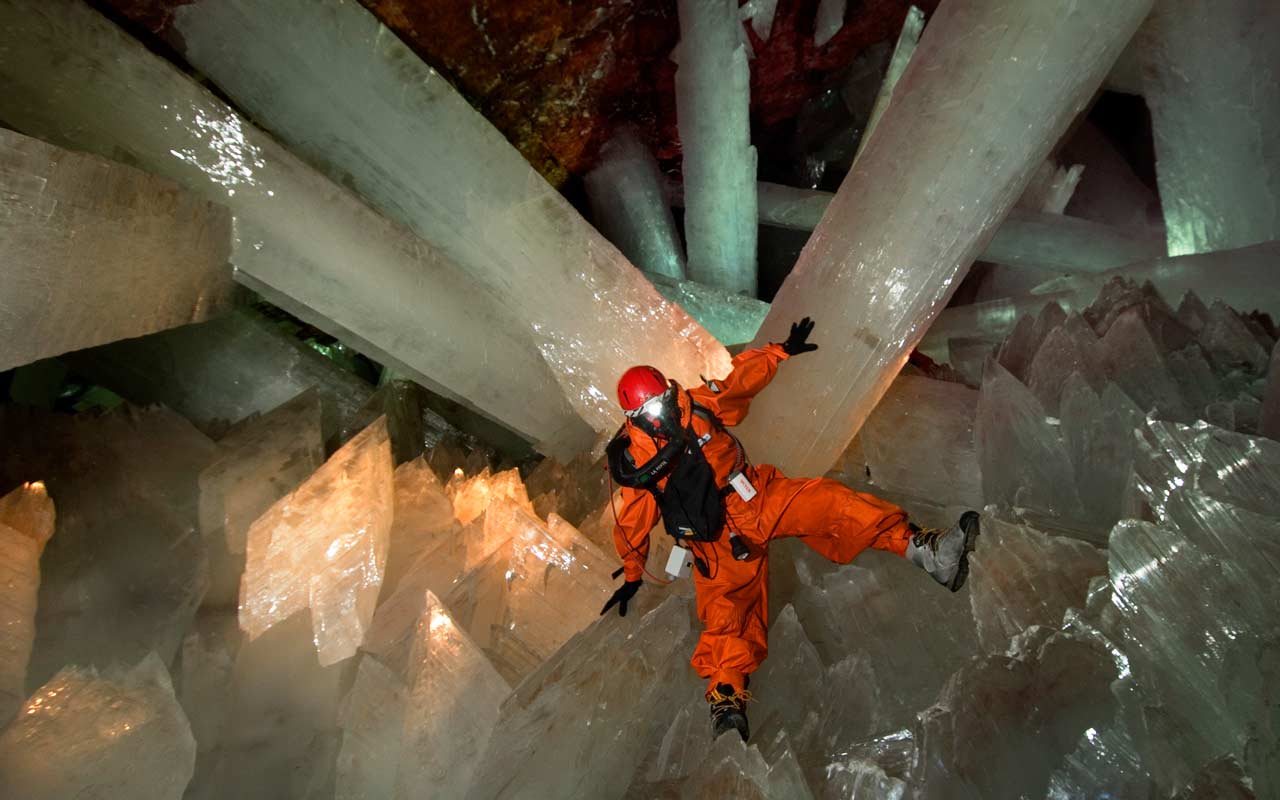 Cave of Huge Crystals
Cave of Huge Crystals
Cave of Huge Crystals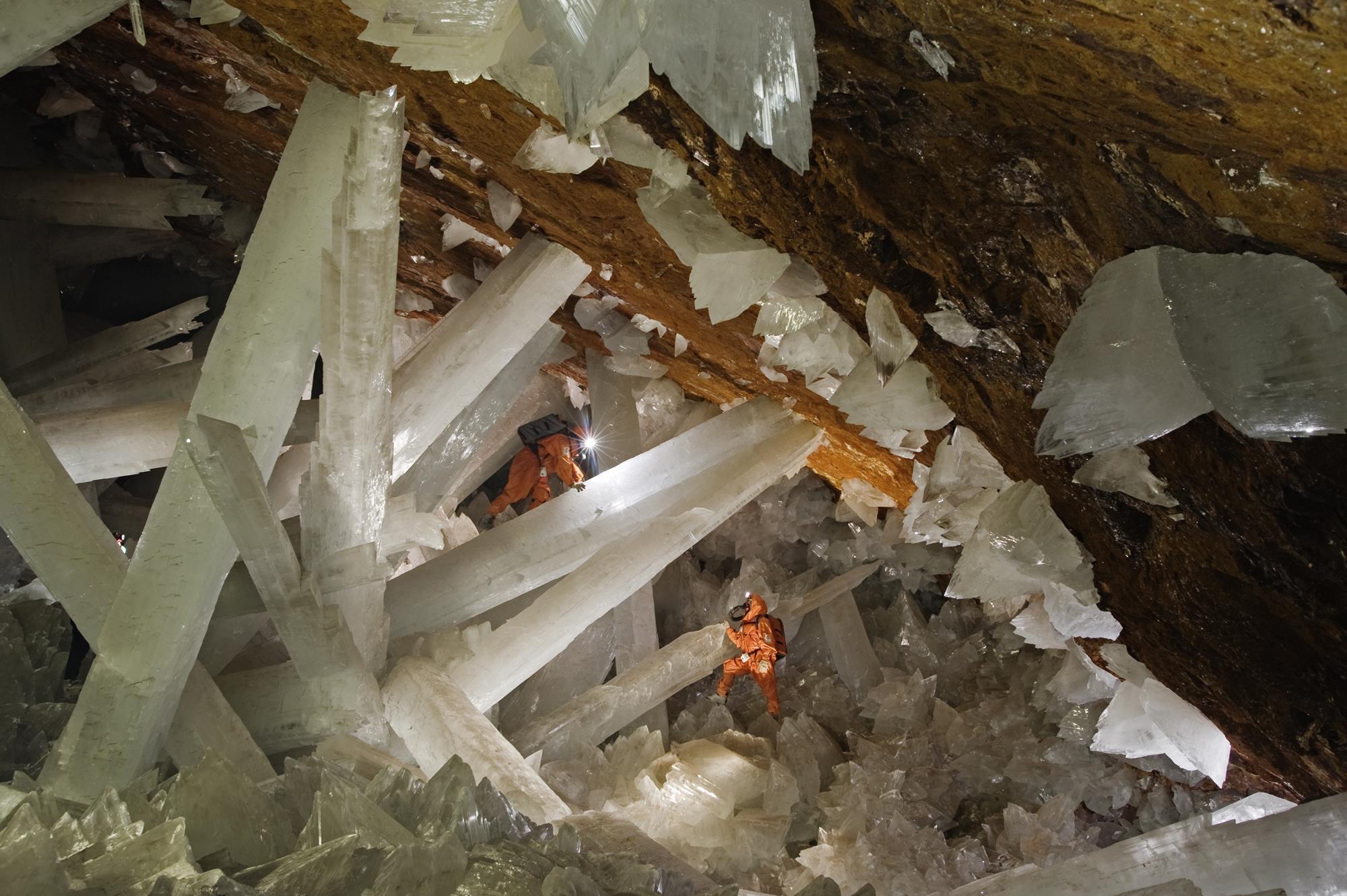 Cave of Huge Crystals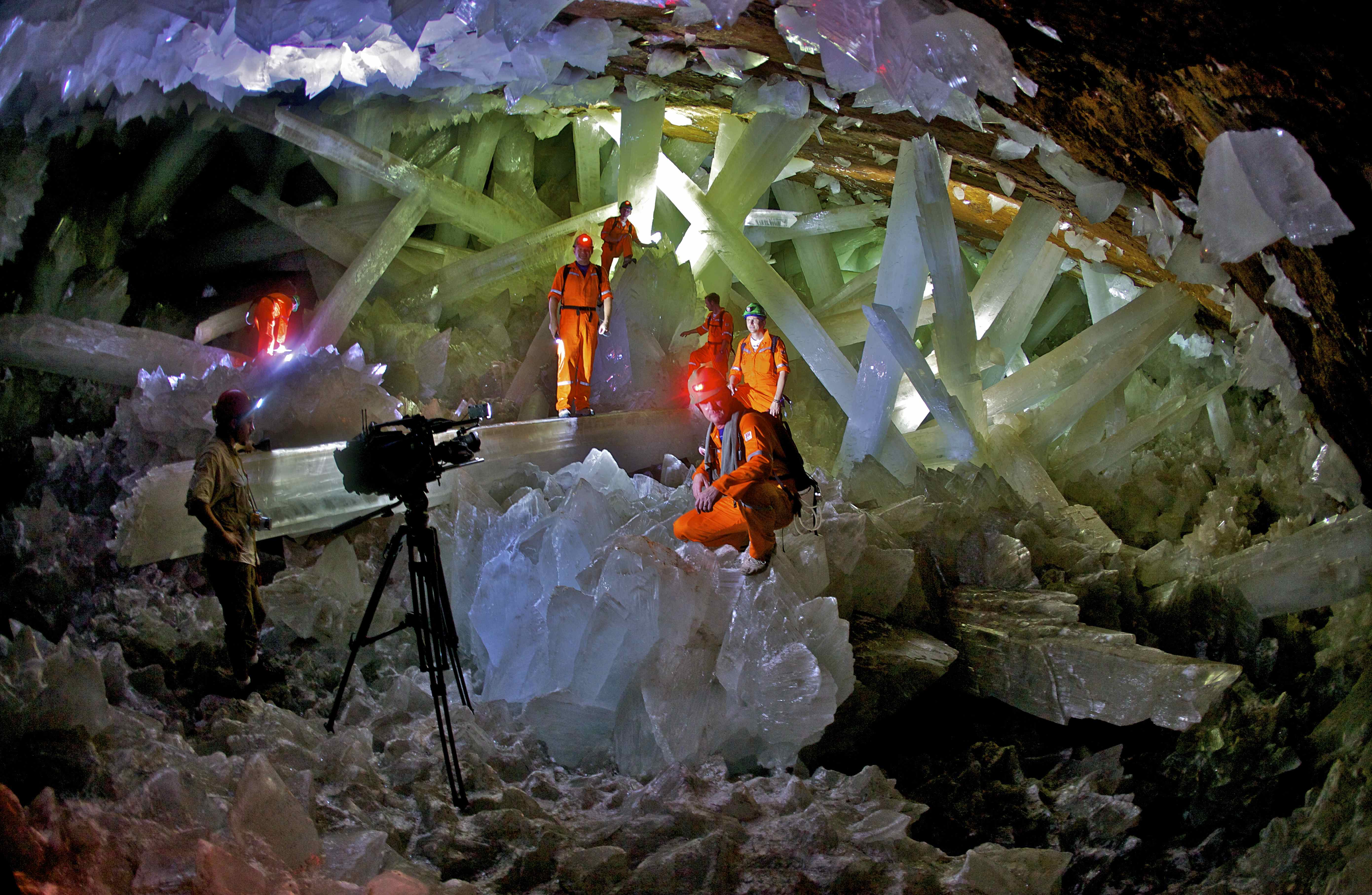 Cave of Huge Crystals
Cave of Huge Crystals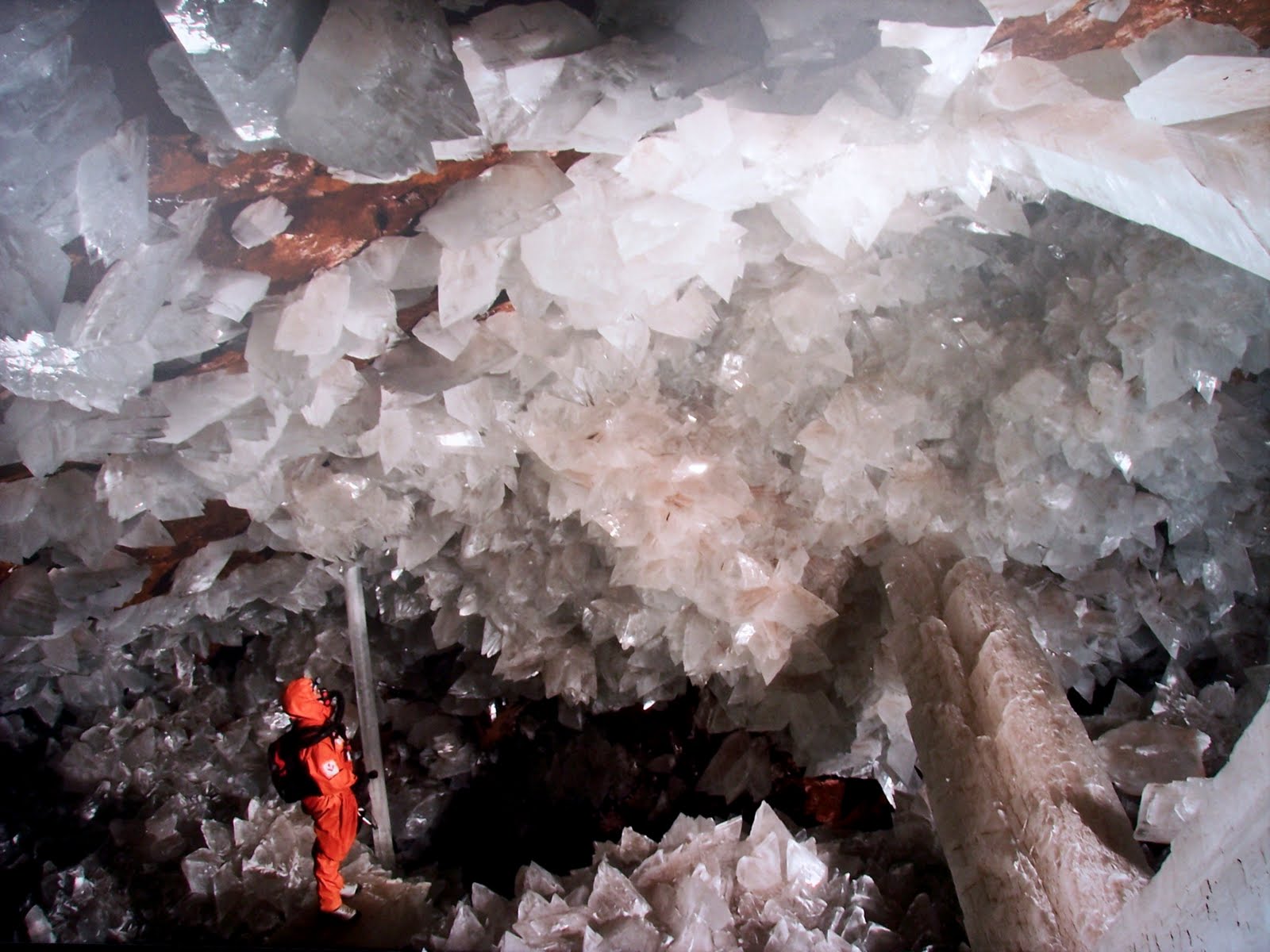 Cave of Huge Crystals
Cave of Huge Crystals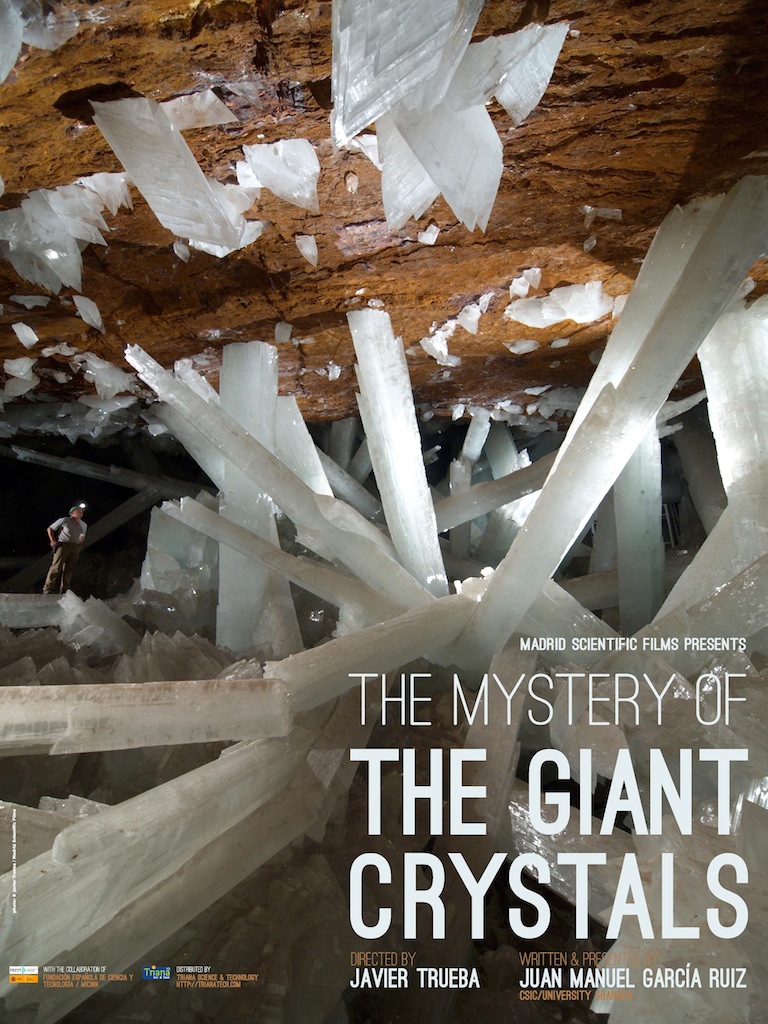 Cave of Huge Crystals
Cave of Huge Crystals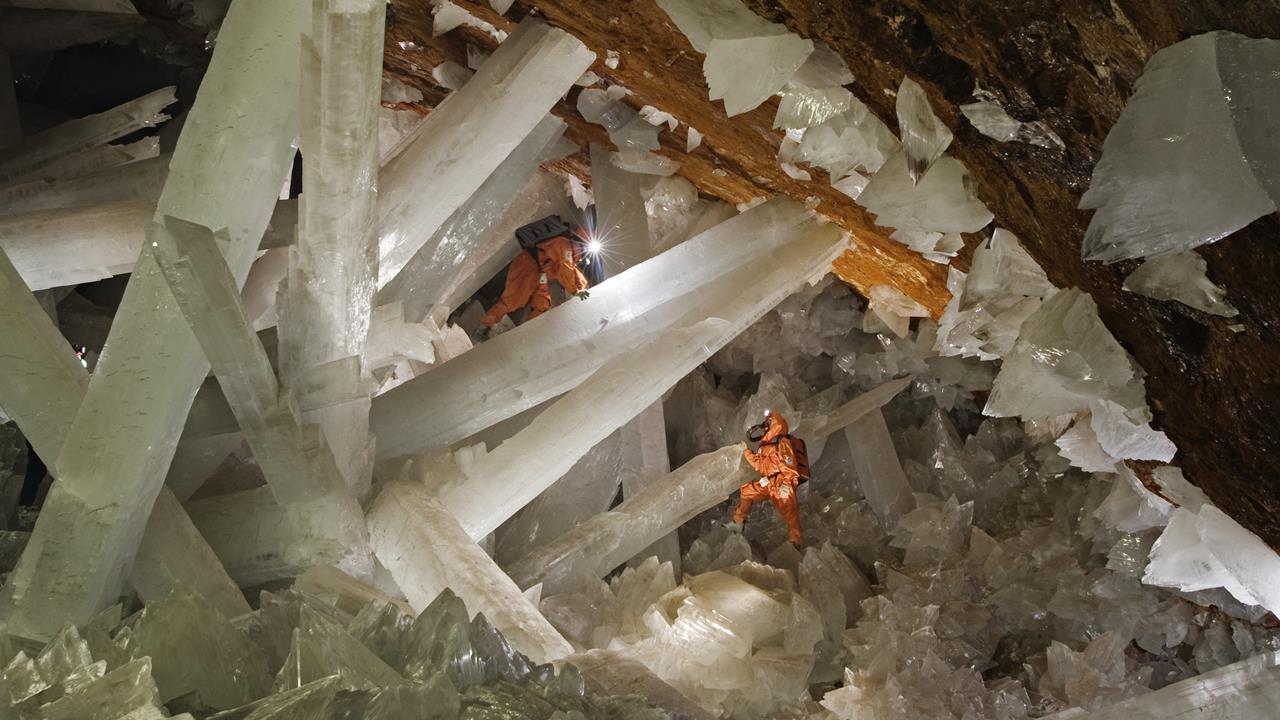 Cave of Huge Crystals
Cave of Huge Crystals
Cave of Huge Crystals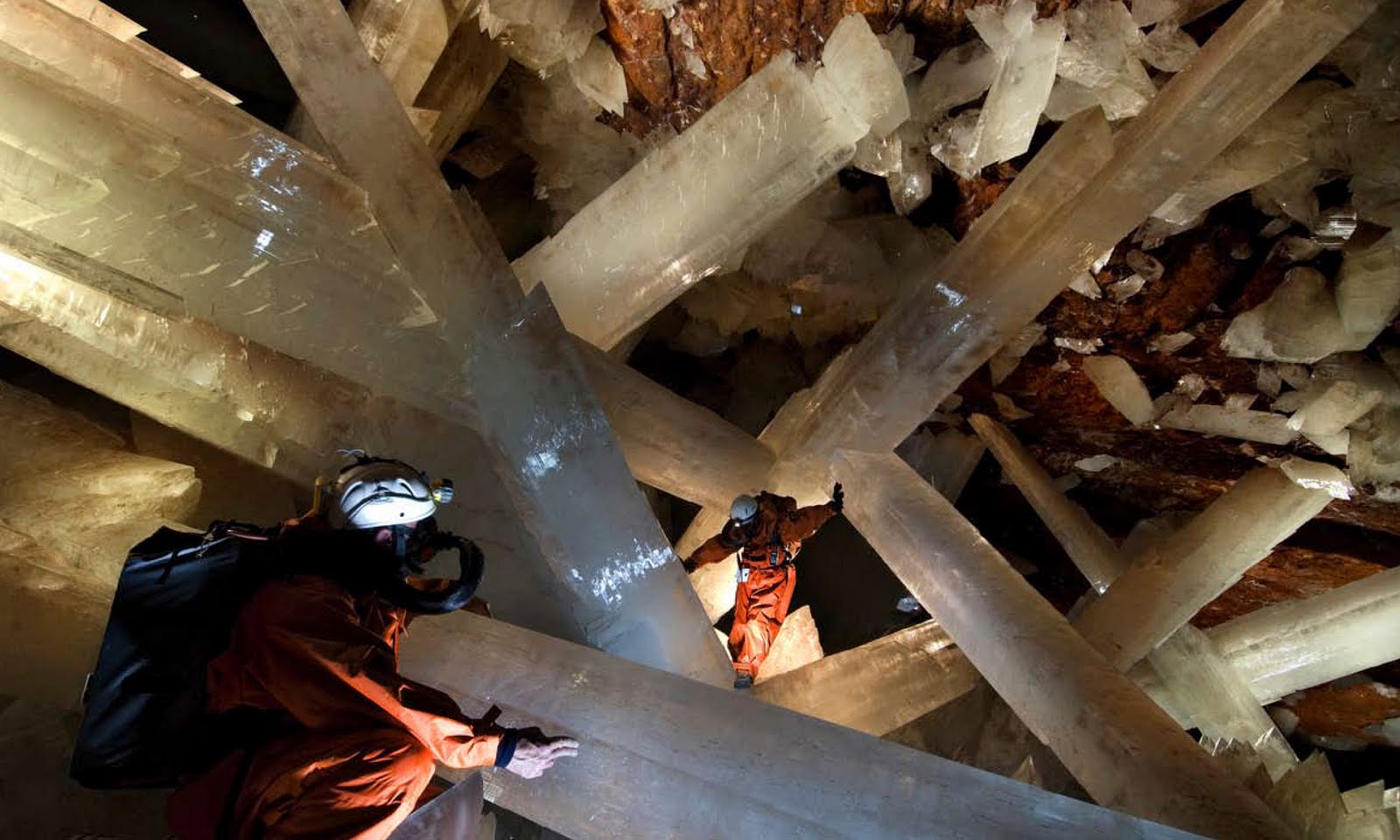 Cave of Huge Crystals
Cave of Huge Crystals
Cave of Huge Crystals
Cave of Huge Crystals
Cave of Huge Crystals