Employee training: a selection of sites
by date
by name
by popularity
by difficulty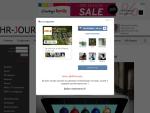 НR-JOURNAL - work with staff
The online magazine about work with personnel contains materials that will be useful to both recruiters and company managers. On the Internet resource you will find information about employee training and global trends in this area. At the forum you can get recommendations, as well as express your expert opinion. Do you know effective "chips" or want to give advice to novice managers? Take the opportunity to publish your own articles.
http://www.hr-journal.ru/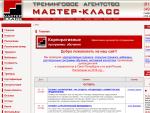 "Master Class" - training agency
Get acquainted with the activities of the agency, working since 2002, on this site. You will learn how his mission is being implemented - the development of Russian business, and why trainings are the leading product of the company. 80% of clients again apply for services to the agency, among them are global brands: Nestle, General Motors, Toyota. Tutorials are adjusted to market requirements.The company has already trained more than 6 thousand companies through its business trainers.
http://www.master-class.spb.ru/artpersonal_1_18/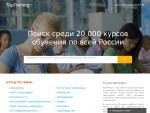 Project "Top Trening" - organization of training
The portal is a kind of meeting place for those who are looking for the right courses with the training organizers. Users can choose a suitable option from a variety of those offered, compare training programs, prices for services and dates of trainings in different cities of Russia.
http: //www.toptrening.ru/msk/trainings/obuchenie_r ...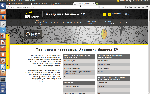 EY Academy of Business - world class training
Why customers should use the services of this Academy? To whom are educational programs addressed, what direction do they have? About this - on the website of the company, founded in 1993. Here you will learn that over the years over 110,000 managers of leading companies in the world have been trained, more than 75 experienced business trainers are teaching, and trainings are conducted on 150 different topics. The Academy has 11 representative offices in the CIS, supports eco-initiatives and is engaged in charity.
https://academyey.com/about/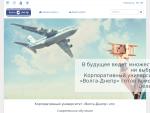 Volga-Dnepr Group of Companies - Corporate University
On the site you will learn the principles on which the company builds its work: customer benefit, continuous knowledge,reliability and harmony, as employees are motivated to constantly strive to obtain new knowledge and develop their potential. Here you will find information about the services of the company's division - the aviation training center, which offers more than 100 certified training programs for aviation specialists, language training and testing according to the ICAO scale.
http://univer-vd.com/td-policy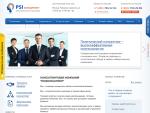 Moscow Consulting Center - staff training
How to become a leader in the market and dynamically develop your company? On the website of the consulting center you will receive maximum information about how to achieve the most ambitious goals. You have the opportunity to learn what innovative and personal coaching is, and what is their effectiveness, about the benefits of psychological and comprehensive consulting. Here you can choose training, where they teach stress management, the art of selling and psychological protection, as well as working with conflicting clients.
http: //www.psikonsalting.ru/articles/razvitie-pers ...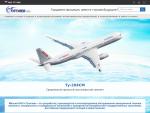 PJSC "Tupolev" - aviation personnel training
On the company's website - a leader in the development of aviation technology - you will learn how to organize personnel training and career guidance with universities and schools.Here is information about the new pilot project "Self-Learning Company", about highly specialized training courses. Read also about the work of the aviation training center that provides professional retraining of staff and their professional development.
http: //www.tupolev.ru/obuchenie_i_razvitie_persona ...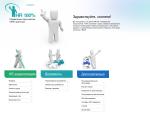 HR100 - Human Resource Management
The portal presents materials useful to all those working in the field of personnel management. You will learn about employee training methods: from rotation and mentoring to video training and business games, how to improve the professional skills of employees. You can get acquainted with a selection of articles on this topic, a list of companies that provide training services. Look for a lot of useful information in the headings of the site "Library" and the HR encyclopedia.
http://www.hr100.ru/wmc/function/training/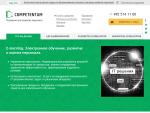 Competentum - IT solutions for staff development
What are the advantages of electronic courses for quick staff training? On the website you will find detailed information about this: you will learn what is interactivity, pedagogical design, how to focus attention with the help of animated characters.What is the effect of training - a short time familiarizing employees with the corporate culture, the ability to consolidate new knowledge, their practical application. Whether courses are effective - a guarantee of 10 years of experience in their development for leading Russian companies.
http: //competentum.ru/obuchenie-novyh-sotrudnikov -...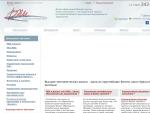 Graduate School of Economics - Corporate Training
What is VES consulting? Why is VES a thinking company? What are the advantages of corporate staff training? Exhaustive answers can be found here. Also on the portal company executives will be able to get acquainted with the proposed areas of training programs, master classes and choose the format of classes.
http://www.veshk.ru/corporative-trainings/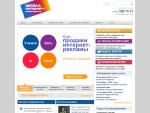 School of Internet professionals - corporate training
How to get the necessary knowledge to work on an Internet project? What should a specialist in a global network, content manager, journalist know and be able to do? On this resource you will find answers to your questions. The website of the school of Internet professionals offers to evaluate its many years of experience in corporate training, the convenience and benefits of such classes.You can choose a training course that has already been tested or order an individual program. There is a possibility of distance learning on current topics.
http://www.inetprofy.ru/obuchenie-sotrudnikov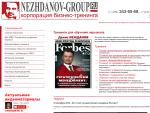 "Nezhdanov-group" - business training corporation
The corporation "Nezhdanov-group" conducts corporate training of personnel training, based on its own developments. In particular, the company uses the author's method Fi.S.E.Q., developed by Denis Nezhdanov. Successful completion of all stages guarantees the receipt of a special certificate. The site contains a list of services provided. If necessary, the center will help you choose the most suitable option for each client.
http://www.nezhdanov-group.ru/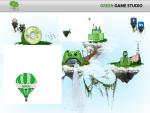 "Green Game Studio" - e-learning staff
Why trainings are ineffective, and companies' funds for personnel training are being wasted? On the site you will find the answer to this question, learn about eLearning's foreign experience in e-learning, its tangible advantages. What is the use of distance learning classes in a game format and why is it profitable for a business to pay attention to educational programs using the latest technologies? Which learning content is best to choose? The creative team of this resource will answer your questions.
http: //green-game-studio.com/blog/kak-sokratit-ras ...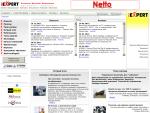 "BOTEXPERT" - an online magazine about business education
How to train employees of the Customer Service Center in the style of funk? Why do call center personnel need innovative technologies? About this and not only read on the pages of the online magazine. Its goal is to orient consumers of educational services in the business education market. The focus of the resource - informing and analytics. Here you can choose courses, workshops, trainings, get acquainted with the work of the public expert council, evaluating the quality of proposals in the field of education.
http: //www.botexpert.com.ua/MonthTheme1/MonthTheme ...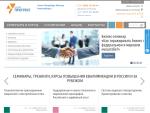 CSTI Progress - the largest center for training and information support
Want to know how master and instrumental types of employees differ from undermenus? How to encourage and motivate representatives of different types? Read about it on the portal of the largest training center in Russia. Its goal is informational support for specialists in all fields of activity. Here you will learn about the practical benefits of training and training programs offered to customers, about their extensive and diverse topics and conditions.
http://www.cntiprogress.ru/eventnews/11834.aspx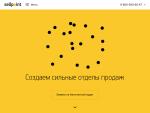 "Sellpoint" - a professional team for training employees
This is a website of a training company, which for 8 years of its activity has developed its own special training style, which helps clients become successful and productive. Training is conducted among employees of small and medium businesses, as well as staff of large companies. The purpose of the training is not just to teach certain skills, but to help create an effective system, where each employee is motivated to apply modern sales methods and use working technologies.
http://www.sell-p.ru/training/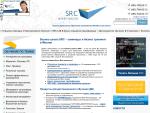 SRC Business School - staff training
This is the site of a business school whose 16 years of experience has helped more than 9 thousand companies train their employees. On the site you will find information about the courses offered, seminars and trainings of popular commercial areas. Visitors to the portal can get acquainted with exclusive copyright projects, order an individual training program, or purchase various multimedia programs. You can leave your review about the business school, subscribe to the resource mailings and get special bonuses.
http://www.src-master.ru/training/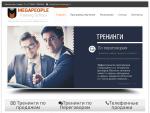 "MegaPeople" - training center for personal effectiveness
In a good training there is no "water", but there is training in specific skills in any area - sales and negotiations, solving business problems and personal development. On the site you can get acquainted with the team of the training center, the services offered, the topics of corporate training and effective programs. Practice coaches will teach your staff time management and control over emotions, business communication, public speaking. Also on the portal - articles about current problems of working with staff.
http: //centr-treninga.ru/obuchenie-personala-metod ...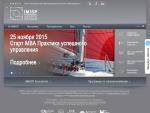 IMISP - education in the field of business
The website of the St. Petersburg International Management Institute presents the full range of services offered in the field of consulting and education. What are you interested in - training employees in successful management and competent marketing, increasing the level of managerial knowledge and skills of personnel, audit subtleties? Get acquainted with examples of programs on which corporate trainings are conducted and additional education is organized. You can subscribe to the newsletter.
http://www.imisp.ru/about/management/corporate/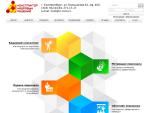 Personnel Designer - Staff Training
Teaching staff is necessary - this increases the profit of the business. But training without any system and preparation of the result will not give. If there is no goal and no understanding of what changes we want, there will be no sense. The site offers training services at a professional level. You will get the full involvement of employees in business processes, the increase in your profits, a comprehensive training system with an individual approach to each employee, taking into account his needs and competence.
http://www.hr-cons.ru/obuchenie_personala/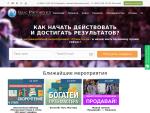 "IP systems" - training business coaches
The site tells in detail about the proposed trainings and seminars, here you can get acquainted with the training program for business coaches. It is possible to record at any selected event. You will find out why market leaders prefer to work with Isaac Pintosevich Systems and personally successful trainer Itzhak, the author of the most unique training programs. You will be introduced to the proposals of the resource - the "Atomic Reactor" mailing list, coaching sessions, post-training support.
http://pintosevich.com/tbt/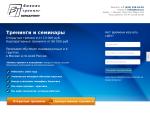 "Business training and consulting" - unique teaching methods
The website of a training company that has been working in this field since 2003. Its goal is to take into account the specifics of the customer and provide efficient technologies. It is possible to conduct open and corporate training with an individually developed program. Classes are organized in different directions: business negotiations, management, self-organization, personnel management, work with difficult clients, stress management, business correspondence. On the website you can find the schedule of events and make an order.
Related news