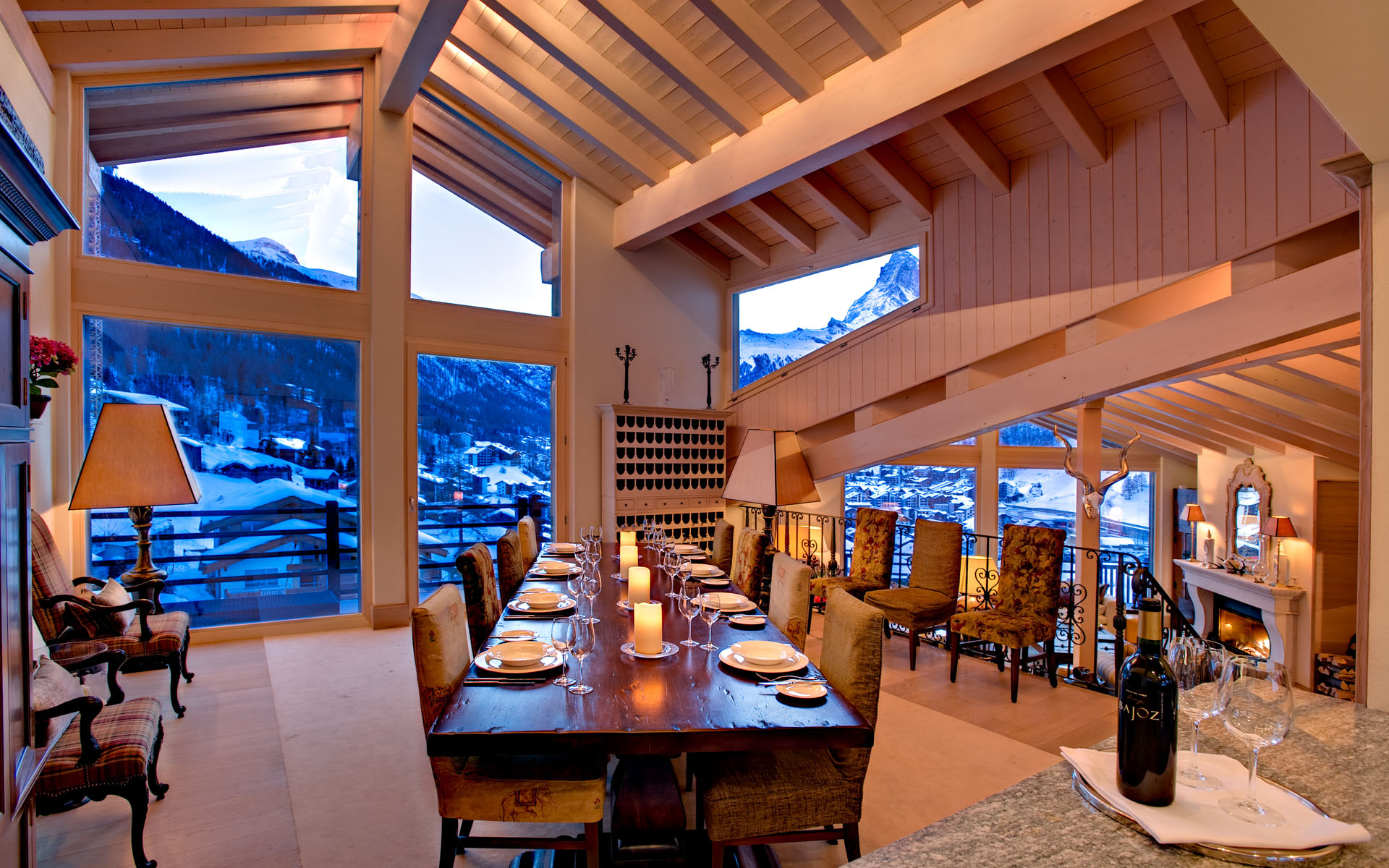 Modern chalet with mountain views
The 2014 Solelya project from Chevallier Architectes is a cozy country house in Les Houches, France. This residence was created in addition to the self-built house, filled with extraordinary spirit. The new owners wanted more light and a more breathtaking view, so now the original house is just used as a supplement. It is insulated and repaired by high-performance solutions. The residence is located in the lower part of the valley and is surrounded by cliffs.
The house is located in a stunning location. The main essence of the project was not to lose all the charm and tradition in the process of improving the design, integration of modern materials and innovative solutions. The owners themselves, who have good taste and know the architectural details, helped the designers with this. Solelya is the first house in a commune with a green roof that connects the project with the environment. The house has two entrances: the main one, intended for families, and the second, more impressive - for guests.
Following the solid principles of thermoregulation, tremendous work has been done in optimizing the use of solar energy. The facades facing the sunny side are open, while the northern part, on the contrary, is closed. Also, one of the features of the Solelya house is the integration of additional plants, thanks to which the building fits better into the highlands.
The additional modern glazed room with aluminum black lacquered frames is designed for public spaces and contrasts with the original wooden structure. This contrast extends over the entire private interior with low ceilings.
Related news