What to cook for children - healthy foods and menus
A child's health depends on many factors, not the least of which is nutrition. The right products and methods of their preparation will provide the children's body with necessary vitamins and energy. We offer to understand - what to cook for children to make it tasty and healthy.
A growing body should receive a balanced diet that takes into account the peculiarities of age needs. For example, children need more protein and carbohydrates than adults, because the process of growth and development is quite energy-intensive. Is there really any use of semolina for children or is it better to replace it with other cereal and what products are prohibited for children under 3 years old? Let's figure it out.
What should be baby healthy food
Every mother knows about the nutrition of the child from the first days of life. Pediatricians describe when and what kind of lure to enter, what should be the portion of food, when it is better to separate it from breast milk.But what to do when the child goes completely to adult food, which products to prefer?
At the age of 1-3 years, the child gradually becomes acquainted with the main products of the common table. Food becomes thicker and harder, and the menu should be dominated by fruits, as well as raw or steamed vegetables, ground to a slurry.
Closer to the age of three, baby food does not have to be mixed to a puree state: crush it well enough with a fork and give it to the child in small portions. Children from 3 to 6 years old already perfectly perceive the food that adults eat.
Of course, semifinished products, smoked and fatty foods should not be categorically given to children. Prefer seasonal fruits and vegetables. Pears, peaches, apricots, blueberries, plums, apples, pumpkins deserve special attention. Strawberries and raspberries should be introduced into the diet with caution, because children are often allergic to them.
Why not give children some foods?
We offer to familiarize yourself in more detail with certain types of food, as well as the impact of such food on the children's body.
Smoked foods and fried foods are very poorly digested by the children's body due to the fact that the organs of the gastrointestinal tract are in a state of formation.
Such food will overload the body, products will not be fully digested, and this in the future may cause gastritis and other stomach problems.
Citrus fruits at first glance seem to be useful, because they contain a lot of vitamin C. But they should be given carefully, not forgetting that this is a fairly strong allergen. Nutritionists advise gently giving children fruits and vegetables grown in other latitudes.
Caffeine is contraindicated in children because it affects the state of the psyche and stimulates its activity. As a result, the already energetic children can fall asleep poorly, be overly active and unable to concentrate for a long time on the performance of any task.
Caffeine is found not only in coffee and tea, but also in carbonated drinks and chocolate sweets. Therefore, if you completely eliminate these products from the diet, it is advisable to treat them to the child in the morning.
What to cook for children and what foods are useful?
Meat
Children need to be given only lean meats: the best are turkey fillet, chicken and veal. Meat is rich in B vitamins, protein, zinc and iron. It is best to prepare for children low-fat and light meat dishes - steam cutlets, sauce with meatballs, pieces of baked or boiled meat.
A fish
It is preferable to choose low-fat varieties of marine fish, because it is rich in protein, iron, iodine, vitamin B12. Pike and pike are suitable for children.
Eggs
Nutritionists advise giving children 2-3 eggs per week to replenish stocks of amino acids, animal protein and vitamins A, D, B2. If there is such an opportunity, it is advisable to buy farm eggs, they should be given only in boiled or fried form, because raw eggs may contain bacteria harmful to the child's body.
Milk products
They have a beneficial effect on the children's body due to the high content of dairy bacteria, calcium and animal fats. In the daily diet of the child should be about 0.5 liters of milk with a fat content of up to 3.2% or 50 g of cottage cheese, also of low fat content.
Apples
They contain a beneficial substance pectin, which helps remove arsenic and lead from the body. They are rich in vitamin C, which means they strengthen the immune system. Due to its hardness, the gums are perfectly trained and massaged, as well as additionally clean the teeth.
The diet of the child should also consist of complex carbohydrates needed to maintain energy. Suitable varieties of pasta, wheat or rye bread, buckwheat, rice and other cereals. Do not do the child without vegetables, the love for which is best to instill since childhood.
What to cook for children - an exemplary menu
We offer several menu options for the child, which can be combined with each other and complement to your taste.
Breakfast: milk porridge / sandwich with butter and cheese / mashed potatoes with a steam patty / macaroni with cheese / boiled egg with toast / + cocoa or tea.
Lunch: vitamin salad / any soup / roast / pilaf / goulash with buckwheat / fish crumbs / chicken with rice / vinaigrette / + jelly or compote.
Safe,: kefir / milk / biscuits / apple / dried fruits.
Dinner: cottage cheese casserole / steamed fish with vegetables / vegetable stew / syrniki / cue with fresh vegetables / + milk or ryazhenka.
Choose one option for each meal, supplement the diet with your signature recipes, beautifully decorate plates with children's dishes, then the child will have a healthy appetite and from a young age will form the right food addictions.
Take it to yourself, tell your friends!
Read also on our website:
How to cook corn? Cooking methods
How to cook corn - do you know all the details of cooking? What is useful this grass, which cobs to choose, how much to cook? We will also share with you a variety of cooking recipes: in the microwave and a double boiler, use our helpful tips.
How to increase the number of servings of food?
How to feed unexpected guests, having on hand a minimum of products? Is it possible to save on family food without damage to the health of the household? Answers to these questions, as well as recipes for inexpensive and tasty dishes, look in our article.
Simple and tasty meals that can be prepared with children
Want to find your child an interesting and fun, but at the same time useful and developing activity - take it with you to the kitchen! Under your strict guidance, he will be able to cook light and very tasty snacks or desserts. What to cook with the children, with what dishes to start learning - we'll show in this article!
Let's organize a children's table for birthday: how to decorate and what to treat?
Children's birthday table - do you have any ideas for its design? And the menu was made up - how will you treat the little guests of your birthday party? We offer various options for festive dishes: from canapes and tartlets to dessert. The article will find tips on how to decorate the original treats.
How to cook soups and broths for babies under 1 year old? Useful recipes
How to cook soups and broths for children under 1 year old, what does a mother need to know about such dishes in the baby's diet? Portions of what volume to offer the child what products to use for this - useful tips and delicious recipes will be found in this article.
How to feed children from one to one and a half years?
How to feed children from a year to a year and a half - what to cook for such babies? What products you can enter into the children's diet and how to make a balanced menu for crumbs - Mom will find useful information in this article.
What dishes to cook for a child's birthday?
What dishes to cook for a child's birthday, than to please the birthday boy and his little guests? What is so tasty and original to offer the kids and how to decorate the food is all about the festive children's menu: from kebabs on skewers and canapes to dessert.
How to teach a child to fruits and vegetables?
What is the place in the dietour children should take vegetables and fruits and how to teach kids to such food? What is the "5 servings rule" and how many vegetable and fruit dishes can a child prepare to eat with pleasure and with health benefits?
What breakfast will the child refuse?
How useful and tasty to feed the child for breakfast? We will talk about foods that serve as an energy source, and about food that kills the immune system, propose healthy food recipes, and tell you what should be discarded.
Related news
What to cook for children - healthy foods and menus
What to cook for children - healthy foods and menus
What to cook for children - healthy foods and menus
What to cook for children - healthy foods and menus
What to cook for children - healthy foods and menus
What to cook for children - healthy foods and menus
What to cook for children - healthy foods and menus
What to cook for children - healthy foods and menus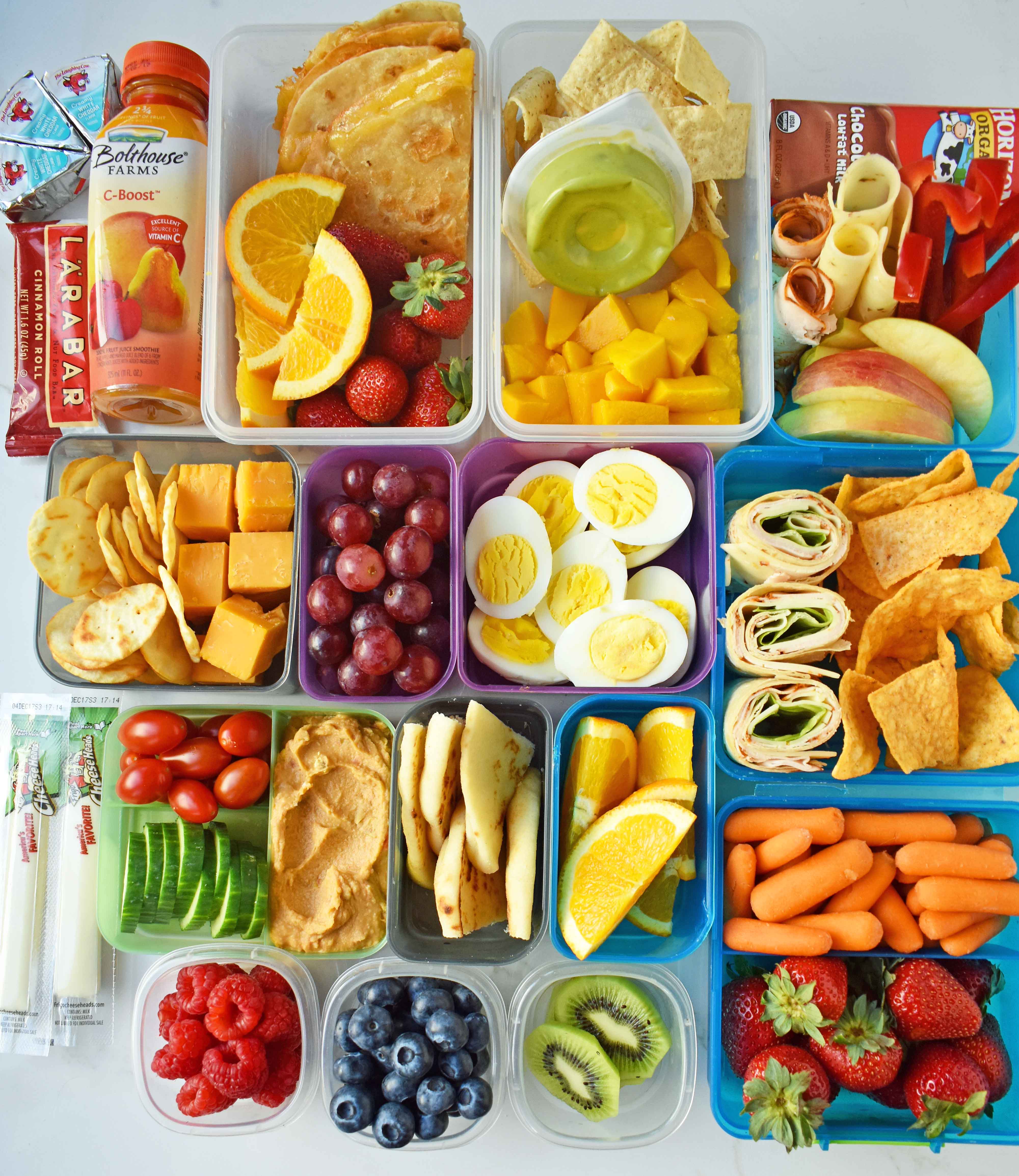 What to cook for children - healthy foods and menus
What to cook for children - healthy foods and menus
What to cook for children - healthy foods and menus
What to cook for children - healthy foods and menus
What to cook for children - healthy foods and menus
What to cook for children - healthy foods and menus
What to cook for children - healthy foods and menus
What to cook for children - healthy foods and menus
What to cook for children - healthy foods and menus
What to cook for children - healthy foods and menus
What to cook for children - healthy foods and menus
What to cook for children - healthy foods and menus
What to cook for children - healthy foods and menus
What to cook for children - healthy foods and menus
What to cook for children - healthy foods and menus
What to cook for children - healthy foods and menus
What to cook for children - healthy foods and menus